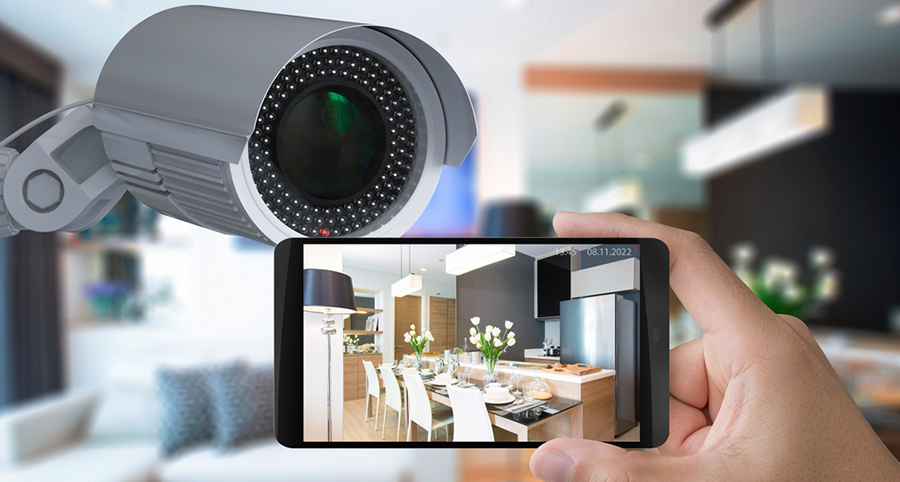 Why Should I Opt For A Home Security Package In Miami?
Home security systems are an amazing and indispensable tool. This is due in large part to the abundance of components and configurations that come with any system. Similar to how your interior might be decorated in countless ways, your security system can have any number of sensors, detectors, cameras, and other implements placed in a range of areas throughout your home. The possibilities can be thrilling but also overwhelming.
That is why a home security package in Miami is the right fit for many families. Get a better idea of why it could be right for you as well.
What Really Is A Home Security Package?
What's the quickest and simplest way to find protection for your home? A home security package. As opposed to purchasing individual products one at a time, you just acquire everything you need at once. This comprehensive, one-time purchase is the home security package. Packages are typically [customizable or come in distinct levels with differing components. Let's take a look at why this is an excellent option for residents.
Individual Parts Vs. An Entire System
There are homeowners who add security components without the intent of designing a complete, all-inclusive system. A homeowner installs a doorbell camera to check for arriving packages. Additionally, they may purchase surveillance systems, motion detectors, or other tools to satisfy additional needs in distinct regions of the home. After a while, they will find a collection of devices that may or may not incorporate with each other.
A home security package is great as you obtain all of the devices you need at once, and coming from the same company with a centralized interface to tie everything together. They can also be managed through a single cell phone app, as opposed to the many that may be needed when buying different devices. A home security package is an easy way to be sure everything works together.
No Need To Attempt Do-It-Yourself Security Installations In Miami
When you purchase a home security package, you also get a professional installation. No need to fret about proper wiring or if you connected the camera correctly. You can rest assured that the company representative did it right the first time while saving you from hours of work. The installation typically comes at a cost, but it will often include a service warranty. This additional assurance is something every resident will appreciate.
Choose The Course of Action That Delivers the Most Peace of Mind
At the end of the day, any kind of security system is better than no security system at all. If you would like to put together your security little by little and aren't worried about some home DIY projects, selecting each component as you wish might be best for you. If you'd prefer to have a system designed and installed by trained technicians exclusively for your property, then a home security package is the way to go.
A security system is intended to provide you peace of mind. Be sure to go with your instinct on which choice will put you most at ease down the road.
Pick the Ideal Home Security Packages in Miami
If you decide that a home security package is the best option for your home, chat with the experts at Secure24 Alarm Systems. We're ready to help you customize your package to make sure your home and all those inside it are completely protected. You will get more comfort knowing the job was done professionally. If you would like to discover what we are able to do for you, call (305) 563-8665 or fill out the simple form below for your free quote.
Cities Served Around Miami By Secure24 Your Local ADT Authorized Dealer