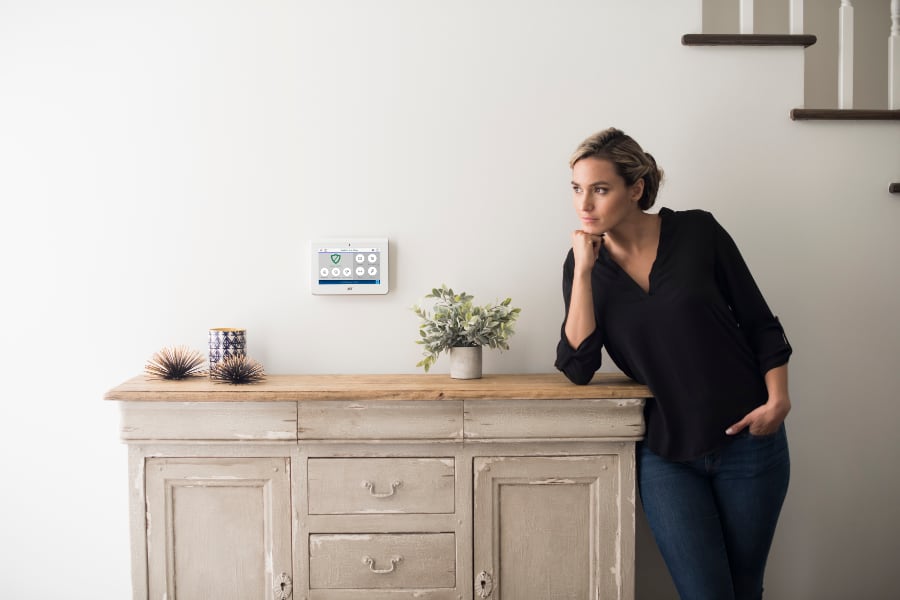 What Happens When Your Home Security Alarms Go Off In Miami?
A residential security package should safeguard your family. But what actually transpires in the event your home security alarms go off in Miami? What should you do to ensure you and your loved ones are secure?
Your first priority is to remain calm. Remember that your around-the-clock monitoring experts have you covered. Then take the steps described below to be prepared for any emergency.
Our Committed Professionals Are Focused On Your Safety
A security monitoring representative is alerted in an instant as soon as your Miami home security alarms go off. Once a representative is alerted, they will contact you as quickly as possible to figure out what caused the security system. Your alarm can activate for several different reasons, including:
Break-in

Fire

Flood

Alarm tripped by accident
In circumstances where your system was tripped accidentally—like not remembering that the motion sensors are armed when you unlock a door— an agent will contact you and figure out if you need help. Supply them with your proper code, and they will deactivate the alarm.
In a true emergency, your monitoring team member will dispatch your local emergency services, including firefighters, EMS, and law enforcement, to your home. They also have the ability to function as a contact point when you aren't at home. Your monitoring team can also inform authorities which component was tripped, giving them a forewarning for a potentially life-threatening situation. Then the agent will maintain a connection with you to help you stay in control and instruct you on what to do next.
Here's What You Should Do if Your Alarm Goes Off In Miami
Waking up in the wee hours of the morning to your alarm going off is terrifying—even moreso if you have no idea why it's going off. The smartest thing you should do is remain calm and follow these steps:
In the first place, find a safe location. Gather your family and pets as quick as you can and get into a shielded space in the house or leave the premises entirely. It's a natural response to confront the emergency in your home, but this can be incredibly dangerous. Instead, concentrate on trying to keep you and your loved ones protected and let the trained personnel resolve the problem.
As a second step, utilize your home security app to stay in touch with your monitoring agent. They'll dispatch responders who will be on their way to your residence within minutes.
Finally, keep in close contact with your monitoring specialists and emergency professionals. You can get patched through, so representatives of each team are speaking on the same line. Or, if it's not possible to speak directly to your emergency providers, get notifications by text message. Even in false alarm situations, it's wise to keep adequately communicating to all parties so you will be ready should a real emergency occur.
Be Prepared For All Security Risks in Miami with Secure24 Alarm Systems
From false alarms to actual emergencies, Secure24 Alarm Systems ensures your family and your home are completely protected. With 24-hour monitoring, smart locks, and safety alarms, your residence will turn into the secure environment you've always wanted. Create the perfect home security package by filling out the form on this page or dial (305) 563-8665 to speak with a member of our team.
Cities Served Around Miami By Secure24 Your Local ADT Authorized Dealer