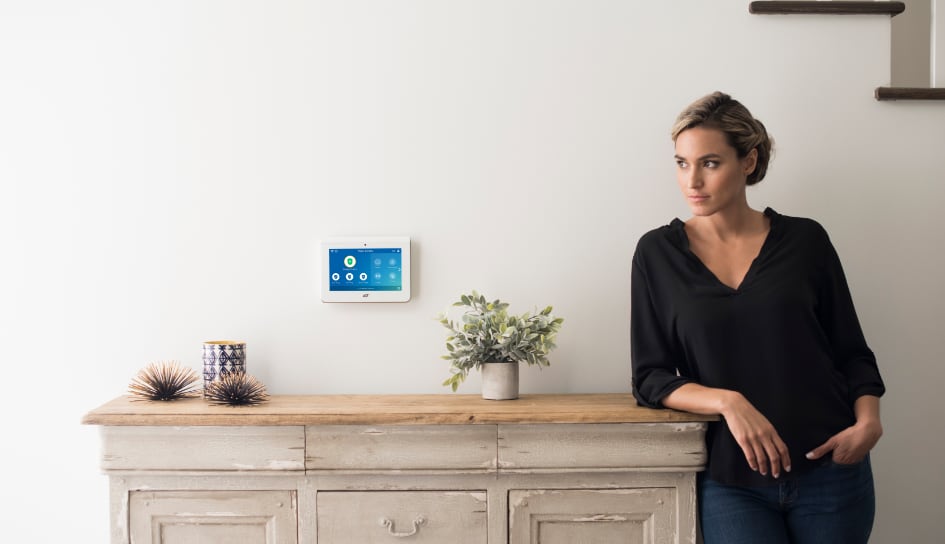 Which Miami Home Security Services Do You Need To Feel Safe?
When you install your security devices, which Miami home security services will be best to use? To start with, you might want several straightforward motion detectors in close proximity to your entryways. Then build-out with a doorbell camera and advanced safety alarms.
Here's some options for your home, but ensure each device comes with 24/7 security monitoring from a trusted provider.
Motion Detectors Are Sought-After Home Security Devices In Miami
These small components are typically affixed to or near windows or doors. Once installed, they utilize magnetic field technology to secure your home. When the field is interrupted, an alarm sounds a high-decibel siren.
It's important to note that the alarm will wake you up from bed if you're home at night, but is not as helpful when you're away. With that being said, if you implement Miami home security services from a company that provides around-the-clock monitoring, you'll still be protected when you're at the office or on vacation. When the system trips, it alerts your dedicated monitoring agents, and they will immediately reach out to you and your local emergency responders.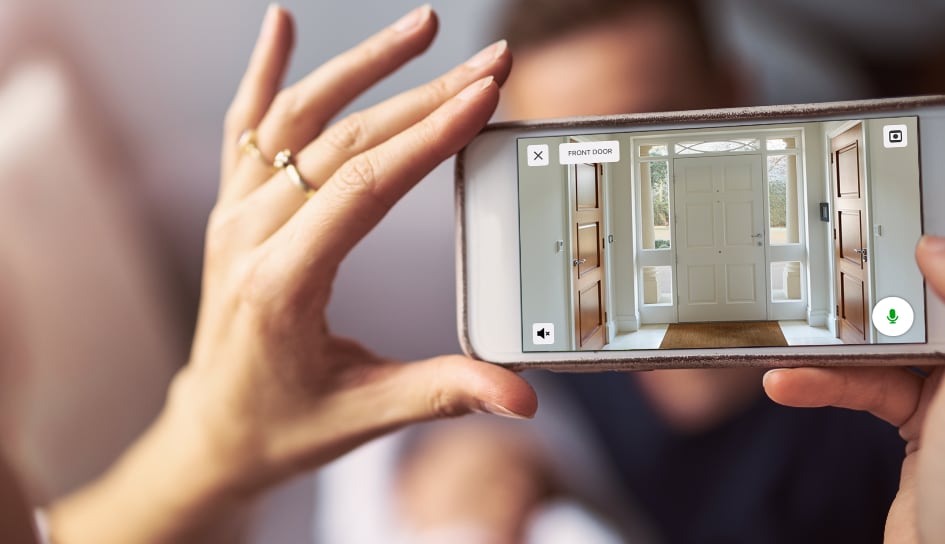 Home Security Cameras Allow You To Keep An Eye On Your Property
Interior and exterior security cameras can be powerful measures to protect against home invasion. Today's best models include high-definition resolution, wide-angle viewing, and two-way talk. If you connect your cameras to your comprehensive security system, you'll be able to view live video on your phone's app. You can even set your home surveillance to respond to warning devices -- and vice versa.
If you're not sure if you need a home security camera, go with a doorbell camera. These products take the place of your current doorbell and attach in an unobtrusive manner beside your entrance. Then you can see if you're okay using cameras on your property. Once you get alerts of incoming packages or talk to visitors through the 2-way audio component, you can build out your camera system however you like.
Interconnected Alarm Systems Help Keep Your Miami Home Safe And Secure
When homeowners reflect on Miami home security services, they are likely thinking about protection against intrusion. While that is certainly important, there are plenty of other elements that can keep your home defended against unforeseen circumstances. For example, a water detection sensor can help protect your home from damage caused by leaky pipes or a faulty sump pump. A carbon monoxide detector can quickly alert you to any hidden gas leaks. In addition, your advanced fire sensors will alert you more quickly and in other ways when there's a sudden burst of heat or excess smoke is present.
In the same fashion as your motion detectors, the answer to successful safety components is 24/7 monitoring. Now you know if a disaster unfolds while you're out of the house, so you can rush home before it's too late. Your monitoring professionals will also reach out to the fire department to ensure aid is dispatched immediately. Your security devices also have the ability to alert you via your smartphone application, so you shouldn't come home from vacation surprised by water damage in your home.
Let Secure24 Alarm Systems Help You Select The Right Miami Home Security Services For Your Property
Safeguarding your family and possessions should be a top priority, and there's an easy way to find the Miami home security services your property needs. Our experienced team can walk you through the available choices and construct the right security plan for you. Dial (305) 563-8665 or complete the form on this page to get started.
Cities Served Around Miami By Secure24 Your Local ADT Authorized Dealer